SVOD Theme Development
How a shift in focus for the platform's sales model turns out to set a big change in motion for the themes.
Introduction
My Role
From 2016-2019 I was responsible for the platform's Video On Demand themes. This responsibility included design, maintenance and development efforts of existing and new themes.
During this time I lead the UI/UX efforts to improve the usability of the themes on the platform. Together with the Customer Success team we uncovered user needs and found solutions. And, together with Marketing we strategized to create high converting themes.
The Challenge
...ready, ...set, ...HOLD ON?!
The initial assignment was simple; creating new, attractive and easy to personalize themes. Because the current themes on the platform looked dated and proved to be too hard to personalize.
But it also became clear that the current themes were too expensive. High in development time and cumbersome maintenance, and had little commonality between them.
"themes were too expensive, both in development time and in maintenance time, with very little commonality between them"
The Approach
First things, first.
So, before starting any design work we had to find ways to reduce this development cost. By looking at some of our indirect competitors we looked for other ways to structure the themes. This helped us gain insight to the industry's standards and practices as well.
With a page and asset normalization approach we would reduce the cost of the themes. This structure allows more frequent new theme releases and easy switching between themes.
But how do we get there?
Stabilize: Find and fix crucial bugs in legacy themes
Research: Establish master user flow and structure design
Development: Develop new master themes with price model variations
Retire: Move existing clients off of legacy themes.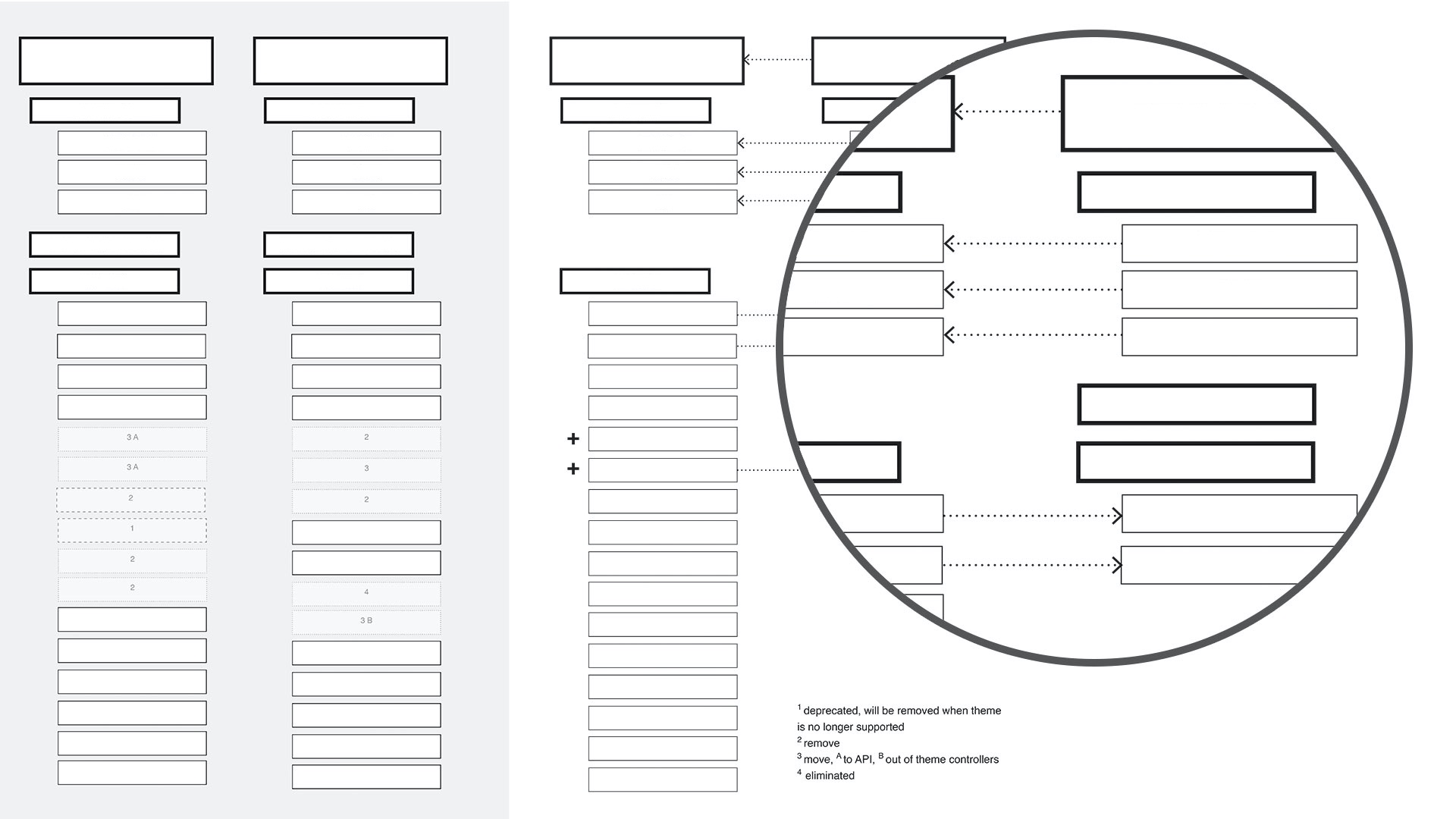 Predictable and Familiar
An important addition to this is the master user flow. This user flow uses heuristics as a guide to a pleasant and predictable user experience. Because happy subscribers equal happy clients.
"This user flow uses heuristics as a guide to a pleasant and predictable user experience"
Flexible
No two clients are alike. Therefor the user flow works with a variety of pricing, product and delivery type options. During the research process we identified these variations and the expected theme behavior.
More about the '10 Heuristics for Interface Design' created by Norman Nielsen.