About Me
With 15 years of combined visual, UI/UX design and code experience in both agency and SaaS product environment, I blend my traditional Dutch Graphic Design discipline with the American drive for innovation. My natural problem-solving tendencies drive my focus to find and to solve pain points and produce beautiful end-products for our end-users in the process.
My experience can be roughly broken down in these three categories: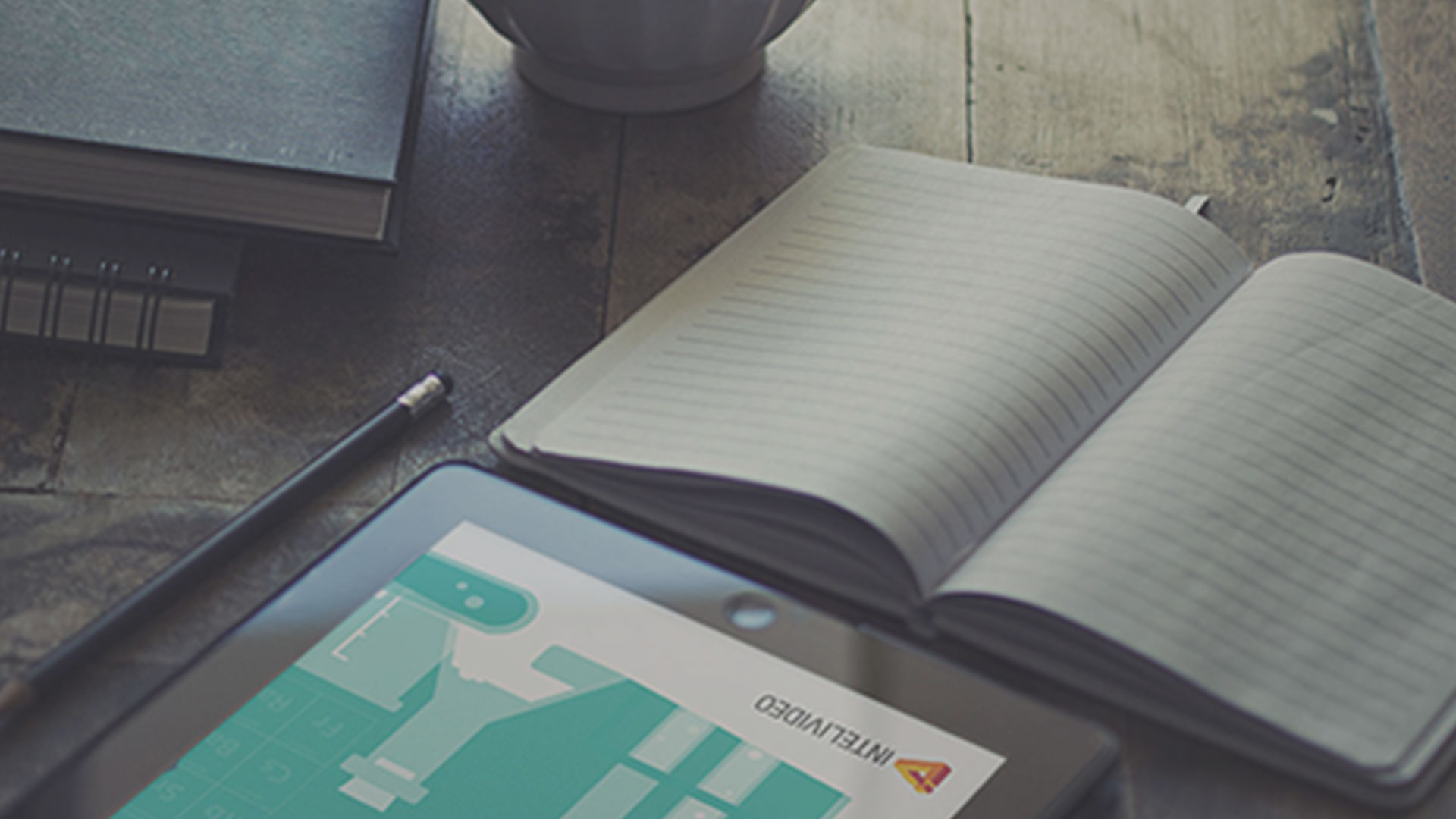 Designing Across Platforms
Visual Design
I was taught perfect blend of old-school print design — with no room for error and mandatory perfection — and simulteanously the flexibility and excitement of interactive media, as computers were making their way into the typesetting profession.
Over the years I have worked with a variety of clients ranging from small non-profits to big international companies, clients with a B2B focus and clients with a B2C audience on a variety of different media and platforms.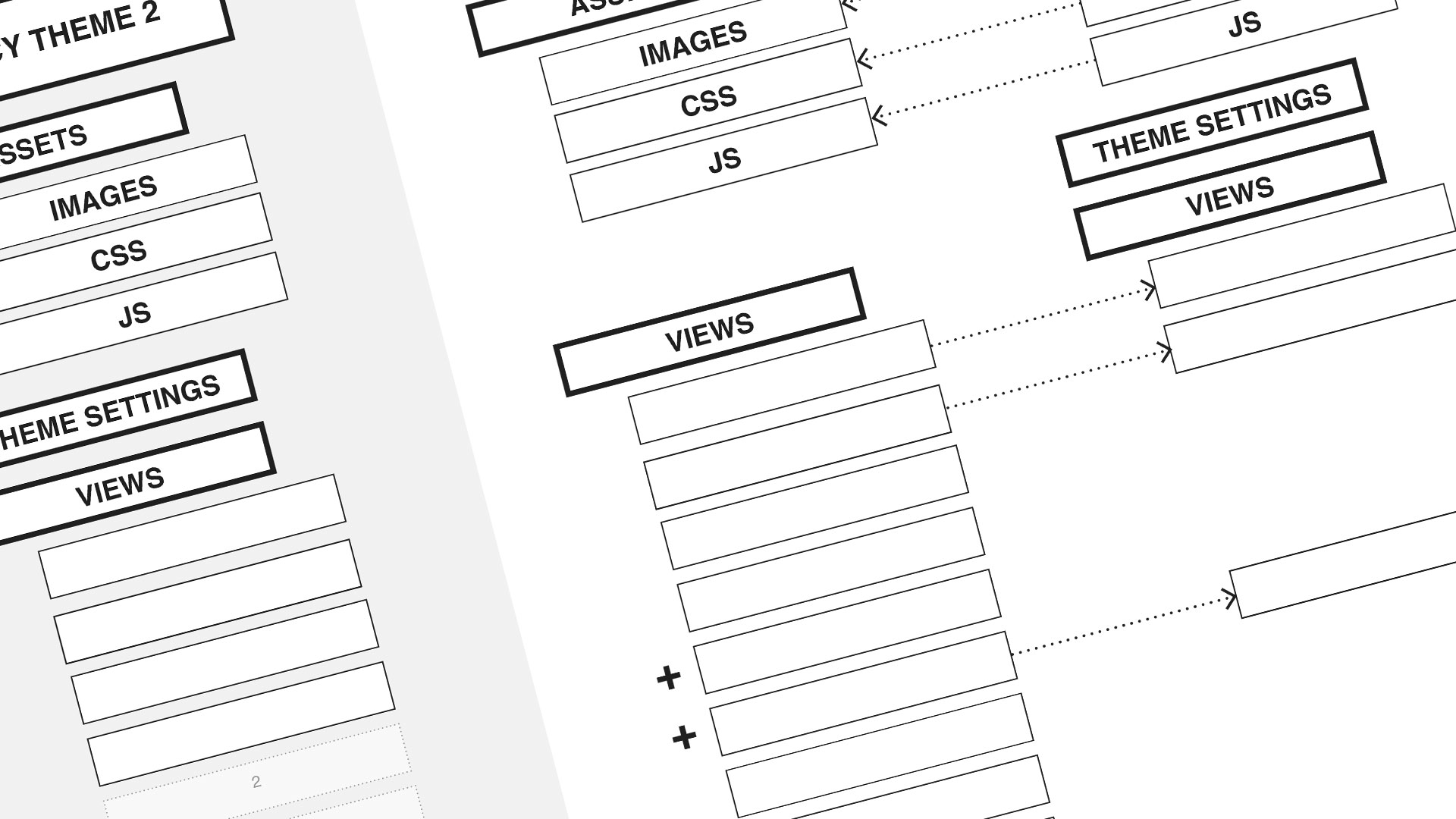 Designing how it works
User Experience Design
Good designs are intuitive and should feel familiar, because, how good is a design really if users do not like using it? Working closely with other stakeholders we find out together what the users need and what they are expecting. Afterall, there is a median where happy users meet happy clients.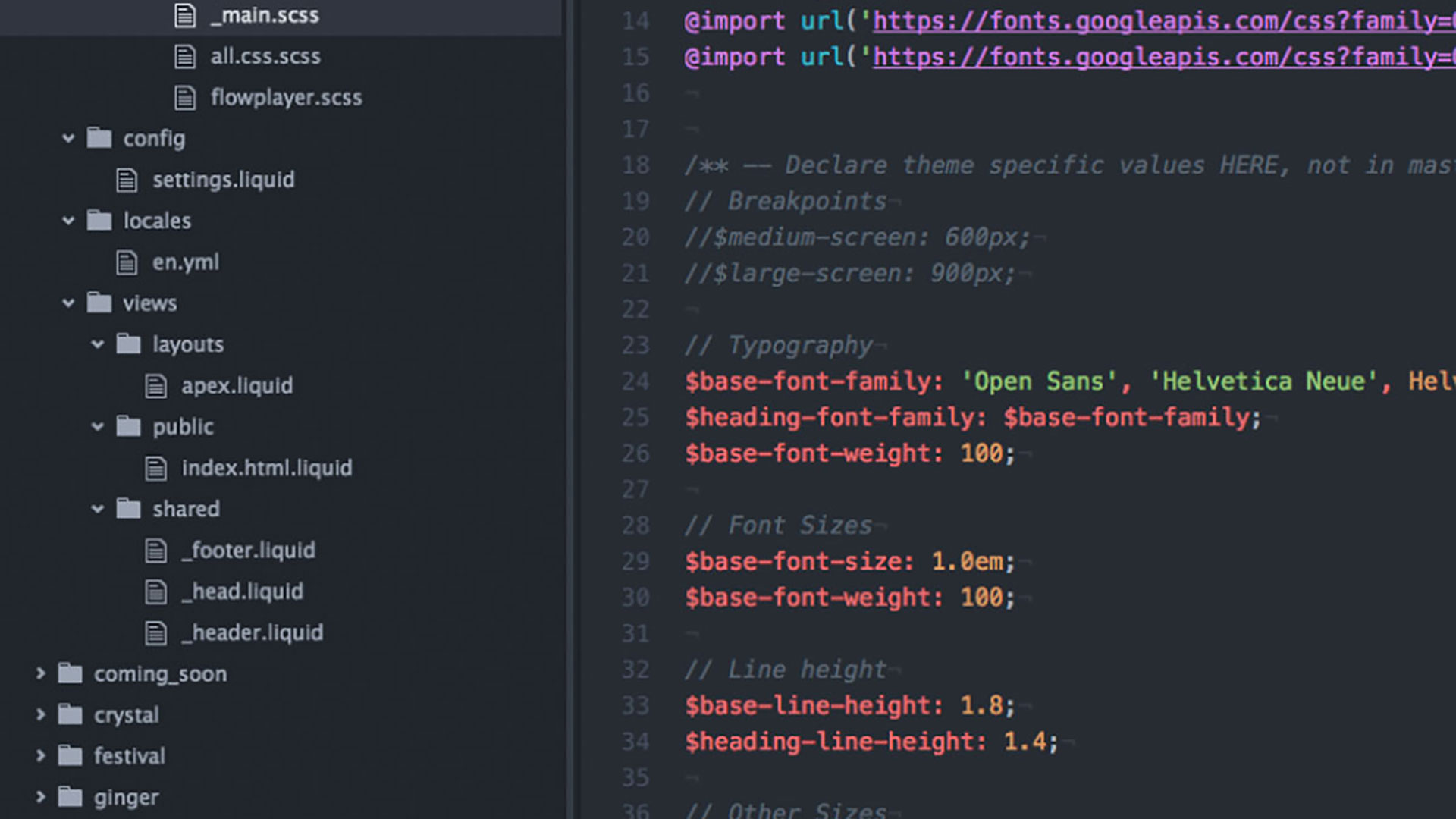 Translating In To Code
Creative Development
Since graduating in 2003 I have taught myself to code — originally in tables and framesets — and have since then transformed myself into a designer who can translate designs into HTML/CSS and implement them on a framework or integrate a CMS. A coding designer allows for quick, iterative design improvements to take place even during the build-out process. This wide skill set allows me to think through the build process, from ideation to release.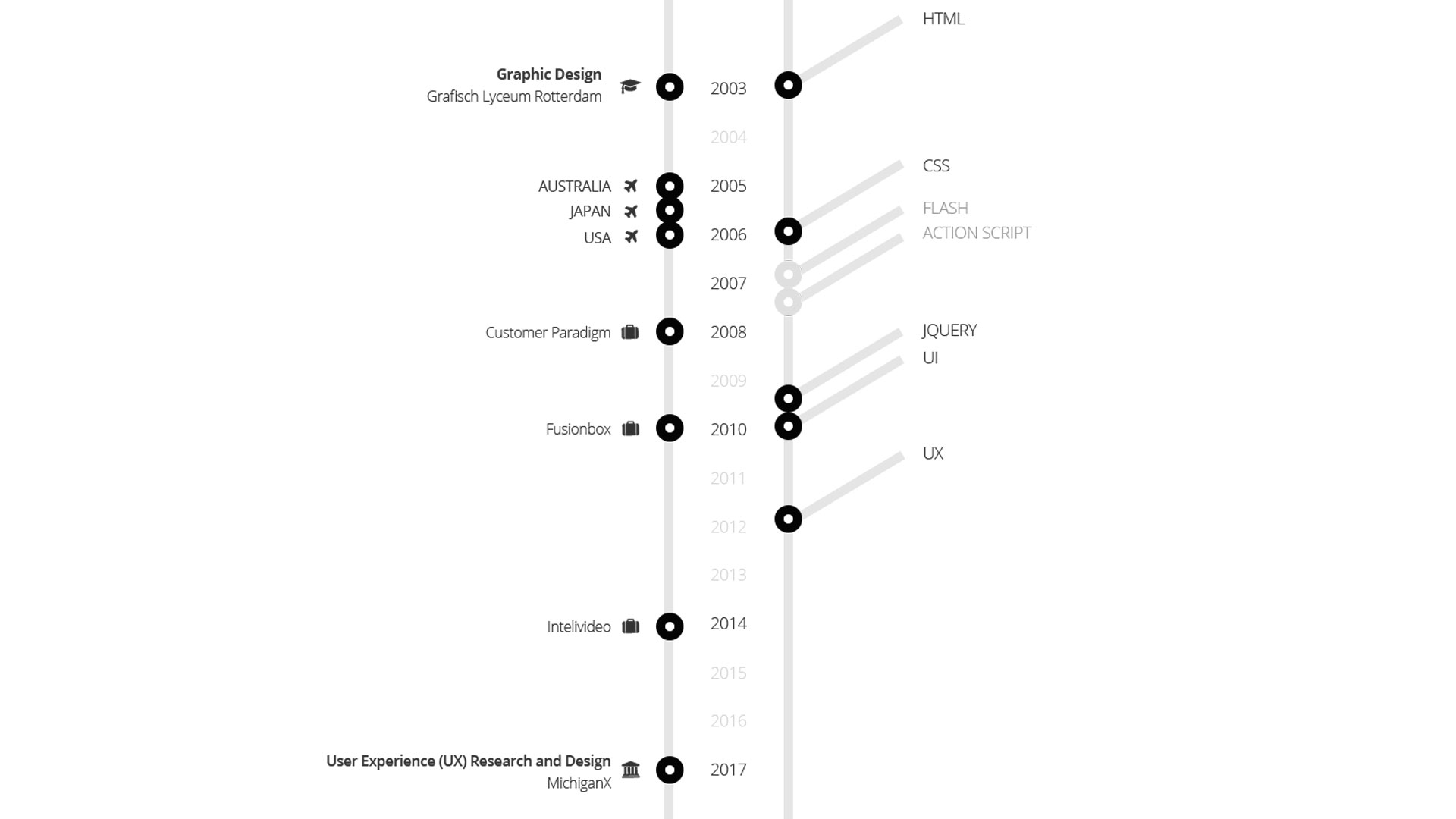 From below sea level to altitude
Bio
Currently I work and live in Colorado (USA) but have lived in several different places all over the world such as Australia, the Netherlands and Japan. In my free time I like to spend time outdoors, attempt one-off DIY projects and adventuring with my little family. I am fluent in English and Dutch.