Youth Non-Profit Promotional Flyers
How we got to have the best flyers on the smallest of budgets for this Amsterdam based non-profit.
This Amsterdam based non-profit would organize youth camps several times a year. To promote these annual summer and snowboard camps we would produce promotional flyers. Our biggest challenge was always how do we can get the best looking flyers on the smallest of budgets?
The printing of the first designs was very low-budget, as in copied in black and white on a photocopier. To get as many flyers as possible on one sheet we used exact placement of the flyers on a A4 document.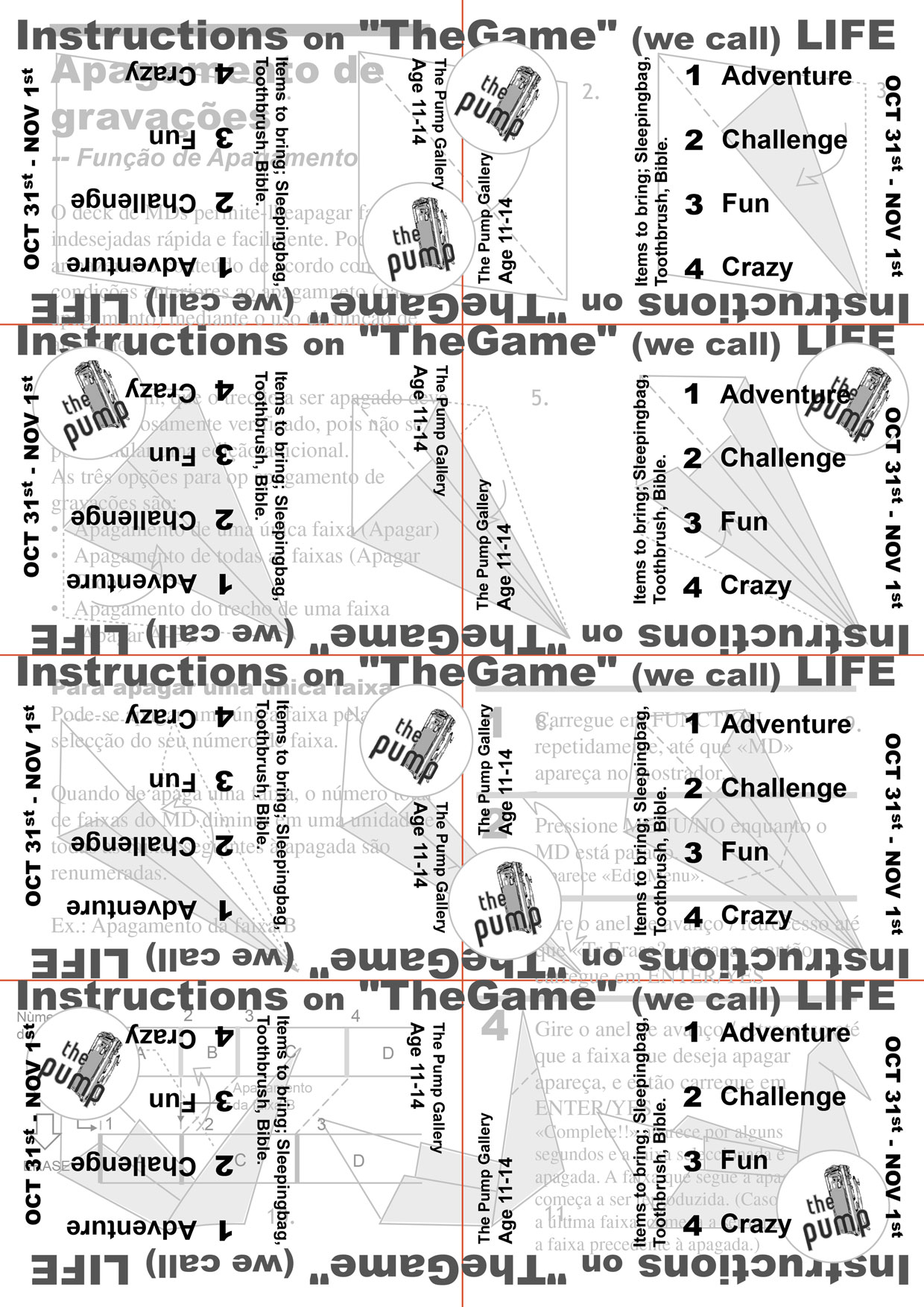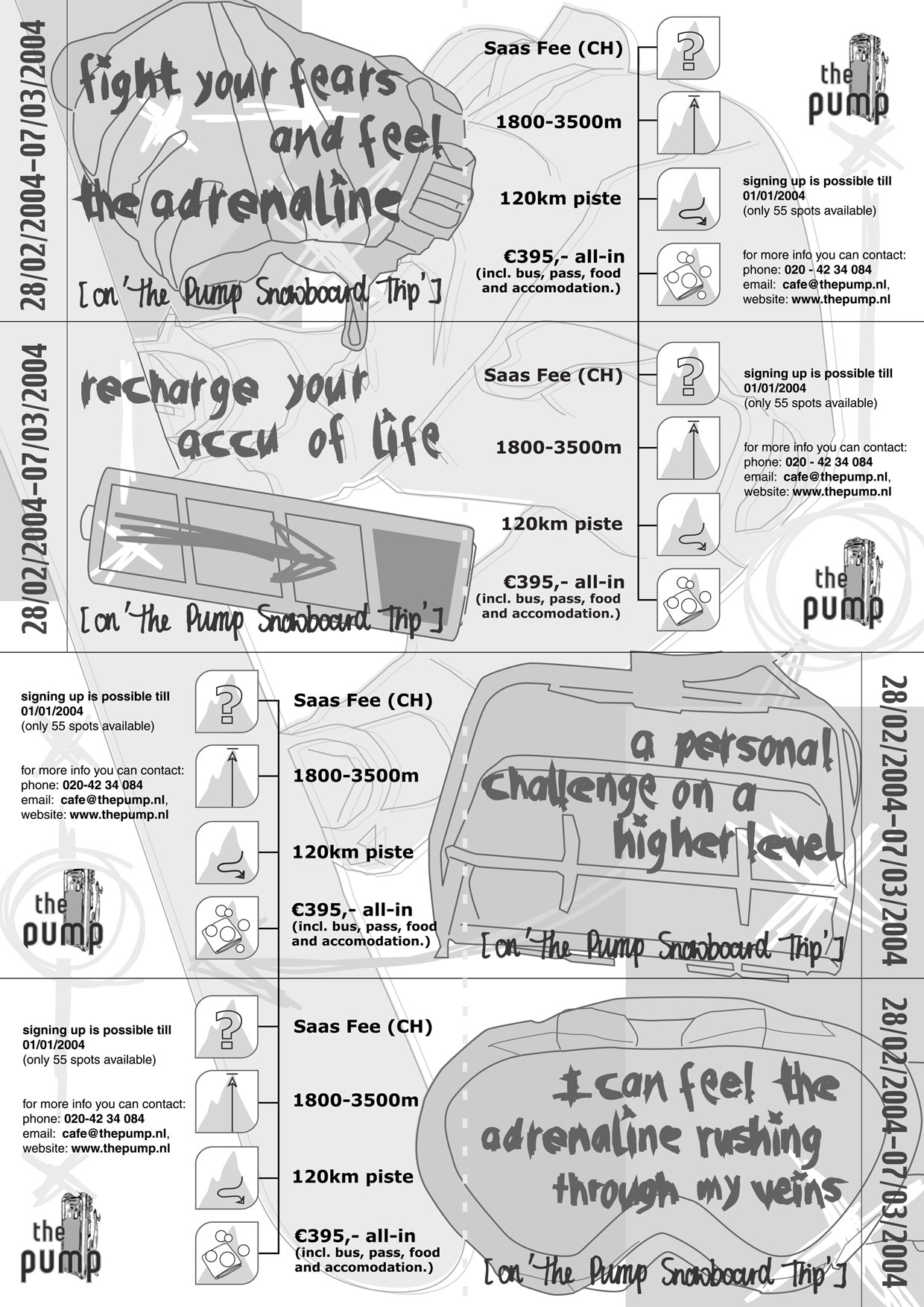 For the later designs we had a budget big enough to outsource printing to an online digital printer. By printing the summer camp design on one side and the snowboard camp on the other we kept the costs low.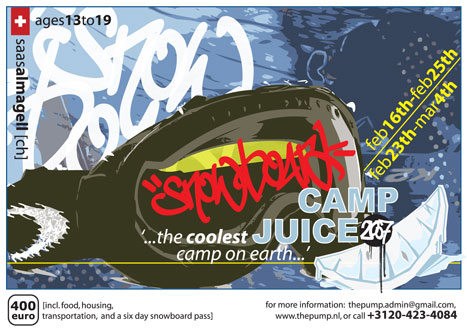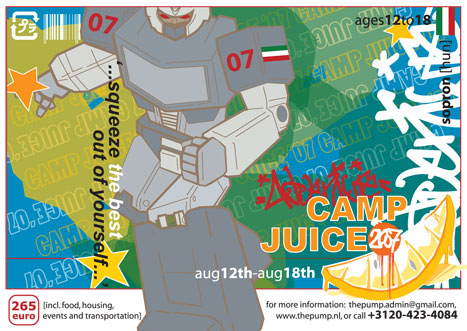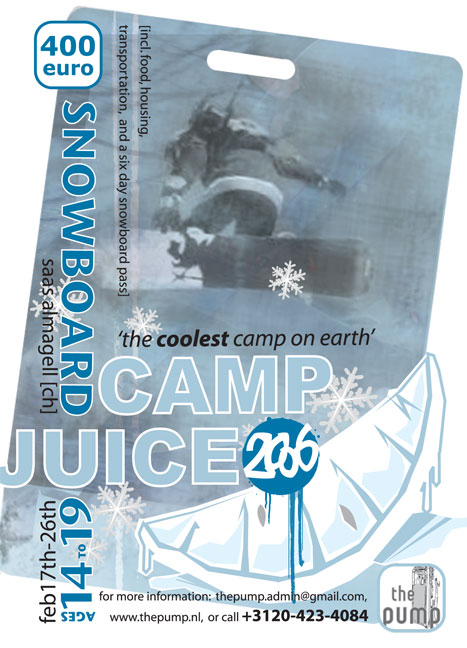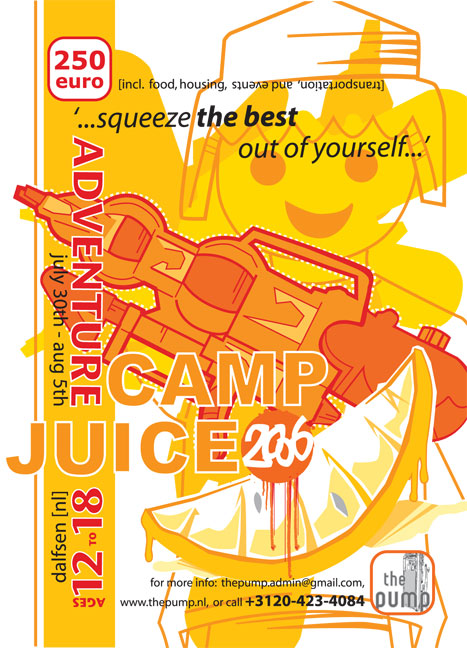 Credits:
Client: The Pump [Amsterdam, The Netherlands]
Designer: Esther Ball-Babois